Want to customize your trailer but not sure where to start? Check out our top five most popular options.
Custom-built trailers are a great way to add value and utility to your hauler.  With a nearly endless array of options available it can be tricky to know where to start, throughout this quick read we will help you understand a few of the most popular customizations that just might change the way you think about the typical cargo trailer.
E-Tracks
These recessed tracks provide strong slats that you can utilize when attaching hooks and cargo straps from one point to another to keep items firmly in place while in motion. These are often paired with wall or floor-length tracks with rope rings for better flexibility.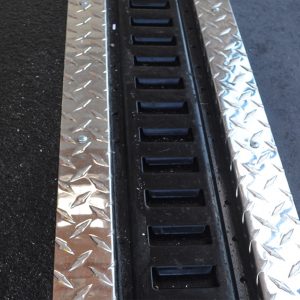 2.  Cabinets
Cabinetry is a great option because we offer all lengths, depths, heights, and styling to give you the total customization experience. From overhead cabinets to helmet cabinets to base cabinets, the sky is the limit when it comes to custom storage.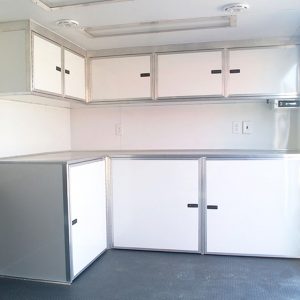 3. Lights
Illuminate the interior or the exterior! We offer both LED markers and bullet lights in clear, red, and amber so you can choose what fits your need best.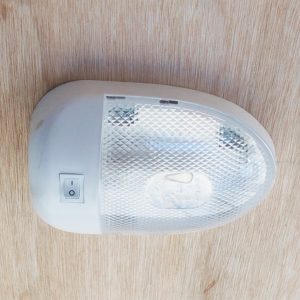 4. Doors/Windows
From easy-access doors to radius slider windows these options are great to add for both efficiency and ventilation.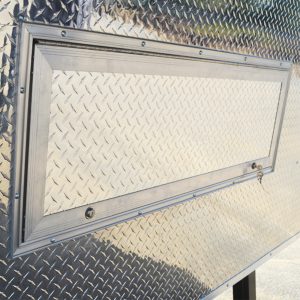 5. Racks
Safely secured to the roof, racks can be utilized to store ladders and other large equipment providing you with more interior space.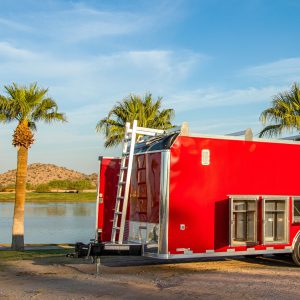 Not finding what you need? For our complete list of customizations visit us here or to view our package options visit us here.