Enclosed Cargo Trailers... What's Your Passion?
Look® Trailers is a division of Novae® LLC, one of the largest, fastest-growing trailer manufacturers in the USA. Our entire company is driven by the knowledge that many of our customers rely on our trailers for their very livelihood. When it comes to providing you with smart engineering, exceptional build quality and top-of-the line components, we will never compromise.
Look® Trailers is the largest cargo trailer manufacturer in the nation.  What makes Look® Trailers different than the other trailer manufacturers?  It starts with our mission.  Look® Trailers is a family-focused company building industry-leading products while making safety, innovation, and customer service our highest priorities.  We know you and your family are the people towing our trailers up and down the road.  We make it a priority to keep you safe with our rigid safety specifications and high-standards.  Our trailers are carefully assembled to be the best, last the longest, and perform for whatever purpose you create.  Discover why Look® Trailers truly can haul it all. Look® offers custom enclosed trailers.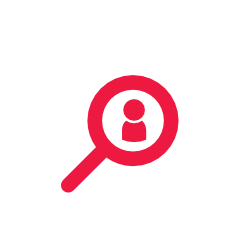 When it comes to the best new trailers for sale, Look® has exactly what you need. Utilize our handy trailer dealer locator and have peace of mind as you haul your snowmobile trailers, utility trailers, landscape trailers and more—all thanks to the road's best enclosed cargo trailers built from top-of-the-line construction.
---
Are you looking for something else?
Look no further! At LOOK® Trailers, we believe you should be able to tow your way, no matter the cargo or destination. If you can think it, we can build it!
At Look Trailers, we believe you should be able to tow your way, no matter the cargo or the destination. That's why our lineup of trailer packages and unique trailer rims provides owners everywhere with the customized ride they need, with options to spare.
Look® Trailers is proud to offer its owners an ever-growing list of enclosed cargo trailer options to help customize the way they work, play and travel.
Still not finding a trailer option to your liking? Contact us and we would be happy to help you find your perfect cargo trailer. If you can think it, we can build it!